Place-Discipline (Paperback)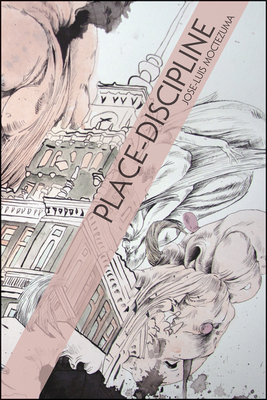 Description
---
Place-Discipline lyricizes 21st century subjectivity as the byproduct of, and resistance to, global capitalism's necropolitics and the encroachment of occult financial industries and vectoralism on the human's right to chaotic embodiment and trans-formation. Taking its title from Sun Ra's 1972 album, Discipline 27-II, Moctezuma's book explores hybridity, hyphenation, and heliocentric border-crossing as possible alternatives to the darkening "white magic" of cognitive capitalism and cultural gentrification. At once a disquisition on the economics of austerity and a response to the enforced scarcity in our rights to spectral identity, difference, and translanguaging, Place-Discipline seeks to bypass the binary code of depoliticization by reaching the plateau of an enunciation which speaks through fracture, and which sings through DuSablean absence.
About the Author
---
Born in San Gabriel, California, JOSE-LUIS MOCTEZUMA is a Mexican-American poet, instructor, and academic researcher currently completing a PhD in English at the University of Chicago. His critical and poetic work, which ranges from visual culture to avant-garde poetics, has been published in Jacket2, Big Bridge, FlashPoint, and elsewhere.
Praise For…
---
"For the reader, the result is an experience both dizzying and exhilarating. It's easy to get lost in the overwhelming surge of reference, in the broken syntax that Moctezuma uses to index a fractured history. This is a book that demands to be read again and again, that asks you to read actively — and with an encyclopedia on your lap. And it is an ambitious book — astonishingly so, for a first book."
— On the Seawall